The conference organizing committees sincerely invite any potential keynote speakers to deliver a speech at ICABE 2021. Interested Scholars please send your brief resume to icabe@academic.net.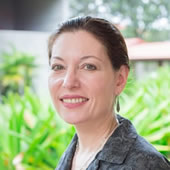 Prof. Emmeline dePillis
University of Hawaii at Hilo, USA
Emmeline de Pillis is Interim Dean of the College of Business and Economics (CoBE). She earned her bachelor's degree in mathematics and computer science at the University of California, San Diego, and her Ph.D. from the University of Southern California Marshall School of Business. Her dissertation, Predicting Entrepreneurial Intention: A Cross-Cultural Study, compared attitudes toward entrepreneurial careers in the United States and Ireland. She found that the level of achievement motivation in Ireland was no different from that in the United States. However, achievement motivation predicted entrepreneurial intention in the United States and not in Ireland, suggesting that while entrepreneurship may be revered in the United States, outside of the U.S. other kinds of accomplishments may be more valued. As a researcher in the Behavioral Sciences Group at RAND corporation, de Pillis studied depression diagnosis and treatment in managed care settings. As a management consultant for Hawaii Health Systems Corporation, she developed and delivered training for managers in HHSC hospitals on Maui, Kauai, Oahu, and Hawaii Island. Her research interests include entrepreneurship, gender, virtual teams, and higher education. She is a member of the Academy of Management, the Society for Industrial and Organizational Psychology (SIOP), the American Psychological Association, and the Association for Psychological Science. As interim dean, her goal is to build and strengthen relationships among CoBE, its alumni, and the global business and research communities.
Speech title: High student debt, few good jobs. Is more education the answer?
Speech abstract: Although fewer than four percent of recent college graduates are unemployed, many find themselves saddled with debt and underemployed. And it's not just the much‐maligned art history (56% underemployed) or ethnic studies (50% underemployed) majors. Over half of business management graduates work in jobs that typically don't require a college degree.
At every level of higher education, from "some college" on up, people with degrees outnumber the jobs that require those degrees.
Some say the answer is to equip even more people with college degrees; others want to promote the trades. For individual high school graduates, college may be a risky bet, but opting out isn't a great option either. Employers in the United States aren't offering more good jobs to accommodate the increased number of college graduates; instead, they're requiring college degrees for the same jobs that used to go to high school grads.
In 1970, around 10% of adults had college degrees, and around 10% of families lived in poverty. Today, around 35% of adults have college degrees, and around 10% of families live in poverty. It seems unlikely that producing ever more college graduates will lift people out of poverty.
So, what can –or should—business schools do about this? We can continue to equip our own graduates to pursue satisfying lives and careers, doing all we can to ensure that in the brutal game of musical chairs that is the current labor market, our graduates get a seat.
But we can do more. Business schools contain expertise in finance, economics, organizations, persuasion, politics, and analytics, disciplines that pertain to human agency within complex systems. With persistence and goodwill, we can work with our stakeholders to continuously improve the outlook for our graduates and our communities.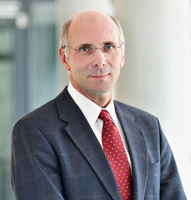 Prof. Freimut Bodendorf
University of Erlangen-Nuremberg, Germany
Freimut Bodendorf (born in 1953) studied computer science at the Faculty of Engineering at Friedrich-Alexander-Universität Erlangen-Nürnberg (FAU) from 1972 to 1978. After completing his doctoral degree in 1981 at FAU's School of Business and Economics, he was head of the Department of Documentation and Data Processing at the Faculty of Medicine at the University of Freiburg from 1982 to 1984. He then held positions as professor of information systems at Technische Hochschule Nürnberg Georg-Simon-Ohm and full professor of computer science and information systems at the Faculty of Computer Science of the University of Fribourg, Switzerland. He has been offered positions at the universities of Lüneburg, Koblenz and St. Gallen, which he declined. Professor Bodendorf has been Chair of Services, Processes, and Intelligence at FAU since 1990.
His research in these three areas focuses on topics such as service innovation and management, industrial services, company strategies, collaborative process management, business intelligence, big data and social media analytics.