Registration Instruction
The conference organizing committees sincerely invite any potential keynote speakers to deliver a speech at ICABE 2020. Interested Scholars please send your brief resume to icabe@iedrc.net.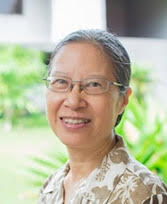 Prof. Tam Bang Vu
University of Hawaii, USA
Tam Bang Vu is currently the Professor of Economics and Interim Dean of the College of Business and Economics at the University of Hawaii at Hilo. She also serves as a Cooperating Graduate Faculty at the University of Hawaii at Manoa. She has published more than 40 refereed journal articles, some of which are with internationally renowned journals such as Economics Letters, Journal of Asian Economics, Applied Economics, Applied Economics Letters, and Pacific Economic Review. She is also the author of four volumes on econometrics, forecasting, and the Vietnamese economy.

Tam Vu received an M.A. in Economics in 2004 and a Ph.D. in Economics in 2006 from the University of Hawaii at Manoa, where she was the recipient of the Seiji Naya Award for the best paper of the year. She obtained a B.A. in Architecture from Hanoi Architecture School in 1974. She later received a B.A. in Fine Arts in the Honors Program at the College of Charleston in 1987. In the same year, she was also awarded the Gold Medal for the student with the highest academic achievement. Tam Vu obtained her M.M. from Manhattan School of Music, where she was the recipient of the Norman Smith Award in Piano Pedagogy in 1991.