Registration Instruction
The conference organizing committees sincerely invite any potential keynote speakers to deliver a speech at ICABE 2018. Interested Scholars please send your brief resume to icabe@iedrc.net.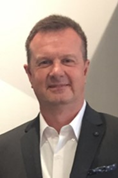 Prof. Marko Grünhagen
Eastern Illinois University, USA
Prof. Marko Grünhagen serves as Professor of Marketing and the Lumpkin Distinguished Professor of Entrepreneurship at Eastern Illinois University. He is also the President of the International Society of Franchising (ISoF), Associate Editor of the Journal of Small Business Management, and a member of the Editorial Review Boards of several academic journals.
Prof. Grünhagen's research has been published in numerous prestigious academic journals, such as the Journal of Retailing, Journal of Business Research, Journal of Small Business Management, Information and Management, Psychology & Marketing, to name a few. He has also been quoted by global news outlets such as The Wall Street Journal, Entrepreneur Magazine, The China Business Journal and National Public Radio (NPR), and he has been invited to present his research at professional venues across six continents, Asia, Australia, Africa, Europe, North and South America.
Speech Title: Responding to Academic Reviewers: Strategies for Success in Publishing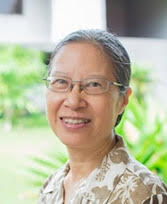 Prof. Tam Bang Vu
University of Hawaii, USA
Tam Bang Vu is currently the Professor of Economics and Interim Dean of the College of Business and Economics at the University of Hawaii at Hilo. She also serves as a Cooperating Graduate Faculty at the University of Hawaii at Manoa. She has published more than 40 refereed journal articles, some of which are with internationally renowned journals such as Economics Letters, Journal of Asian Economics, Applied Economics, Applied Economics Letters, and Pacific Economic Review. She is also the author of four volumes on econometrics, forecasting, and the Vietnamese economy.

Tam Vu received an M.A. in Economics in 2004 and a Ph.D. in Economics in 2006 from the University of Hawaii at Manoa, where she was the recipient of the Seiji Naya Award for the best paper of the year. She obtained a B.A. in Architecture from Hanoi Architecture School in 1974. She later received a B.A. in Fine Arts in the Honors Program at the College of Charleston in 1987. In the same year, she was also awarded the Gold Medal for the student with the highest academic achievement. Tam Vu obtained her M.M. from Manhattan School of Music, where she was the recipient of the Norman Smith Award in Piano Pedagogy in 1991.
Speech Title: Terrorism as Bilateral Trade and Bilateral Trade Under Terrorism
Abstract: The topic of terrorism in a country has been in existence for the past twenty years. The idea of transnational terrorism as a bilateral activity, which involves a source country where the terrorism is originated from and a host country where transnational terrorism occurs, is even newer than that of host-country terrorism. In this presentation, we first discuss our initial attempt on transnational terrorism as bilateral trade. Per this approach, terrorism is an exporting good (or "exporting bad").
We then analyze the current paper on trade under terrorism, that is, the impact of terrorist activities against Association of Southeast Asian Nations (ASEAN) countries and the US exports to these countries over the period from 1988 to 2017. We extended the traditional gravity model to allow non-gravity variables such as terrorist activities and two policy-related variables: relative exchange rate and relative corruption level between the US and each of the ASEAN countries. We find that terrorist activities have negative and significant impacts on exports from the US to ASEAN countries both directly and indirectly.